This month in Brick at its Best, we take a stroll into Ruth's Chris steakhouse in New Jersey, whose designer, Beth Donner Design, looked to Stone Farm for reclaimed thin brick veneer.
Location: Ruth's Chris Steakhouse New Jersey
Brick of Choice: New England Mill Blend
Look They Desired: Reclaimed vintage mixed with modern
Their Stone Farm Story:
The designer at Ruth's Chris was looking to enlarge the space with the desire of bringing in a lot more warmth and a reclaimed vintage feeling. She was reading through magazines for inspiration and discovered Stone Farm at the Architectural Digest Show. Realizing Stone Farm was local (based on Connecticut and close to New Jersey where the restaurant resides), she gave us a call to learn more about our reclaimed thin brick veneer.
Through the use of Stone Farm's New England Mill blend, she included rustic details juxtaposed with thin brick walls to create an old steak house vibe built into a modern high ceiling space.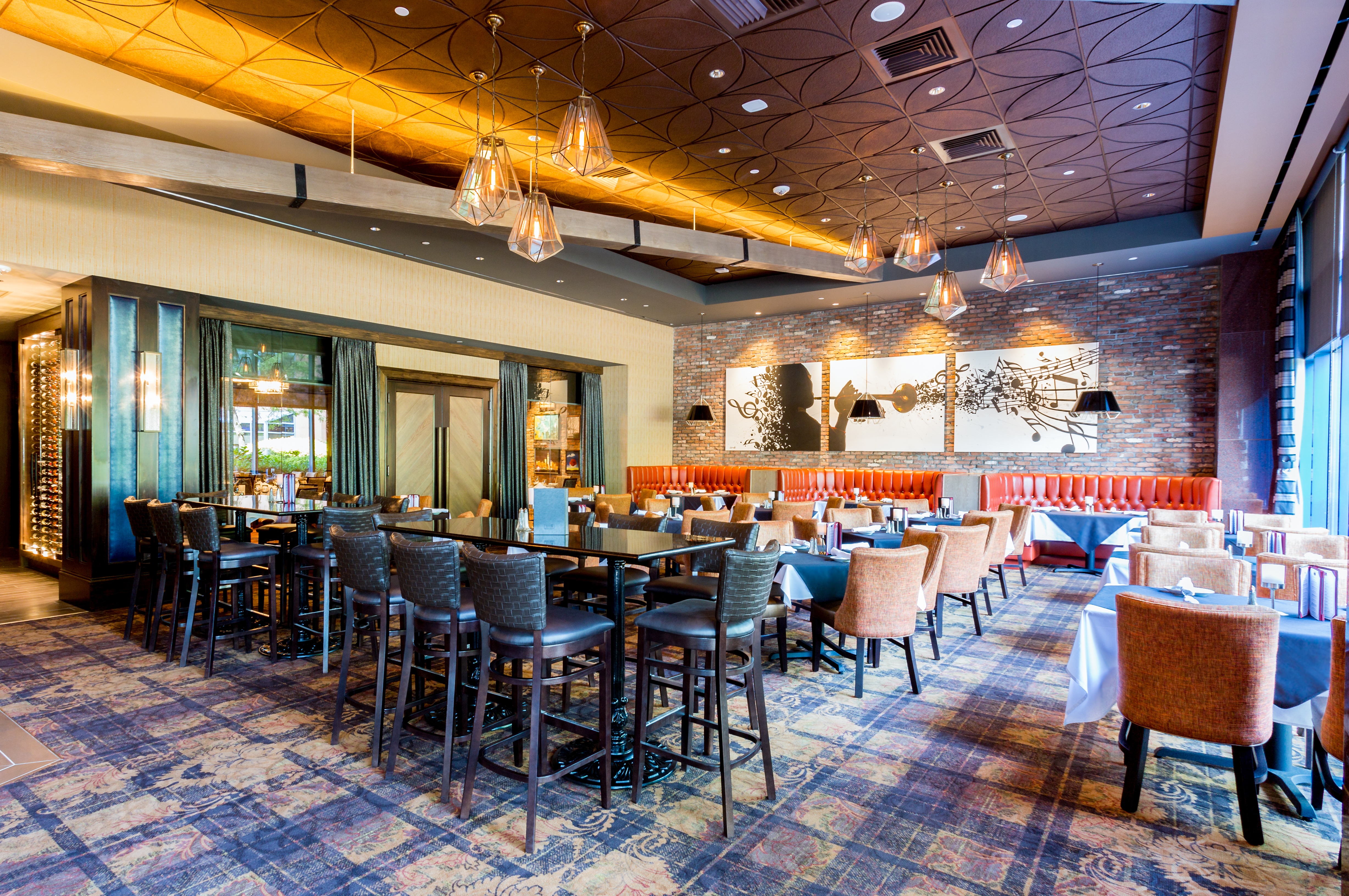 The thin brick veneer was also used in the private dining rooms which are covered in unique art blending modern with vintage for additional flavor. And, from the main dining room's thin brick wall is a custom art piece of a person playing a trumpet with musical notes floating out of the trumpet. This is a nod to New Orleans where Ruth's Chris was founded.
The use of brick successfully brought the expanded space to life with a modern vintage feel brought to life by mixing old with new. And the rest is history, literally. Found in old school houses and factories and mills, Stone Farm's Reclaimed Thin Brick brings history right into homes, stores, restaurants, and office buildings all around North America, just like Ruth's Chris.
Interested in learning more about our authentic, reclaimed thin brick veneer?
Contact us at:
www.stonefarmliving.com
203.364.4470